Reconstruction of the anatomical framework, orbital floor and zygomatic projections.
The implant is facilitated with the possibility of manufacturing the components individually or in several parts, linked to each other through threaded connections and/or joints.
The device design is generated using the mirrored projection of the patient's healthy contralateral as a guide.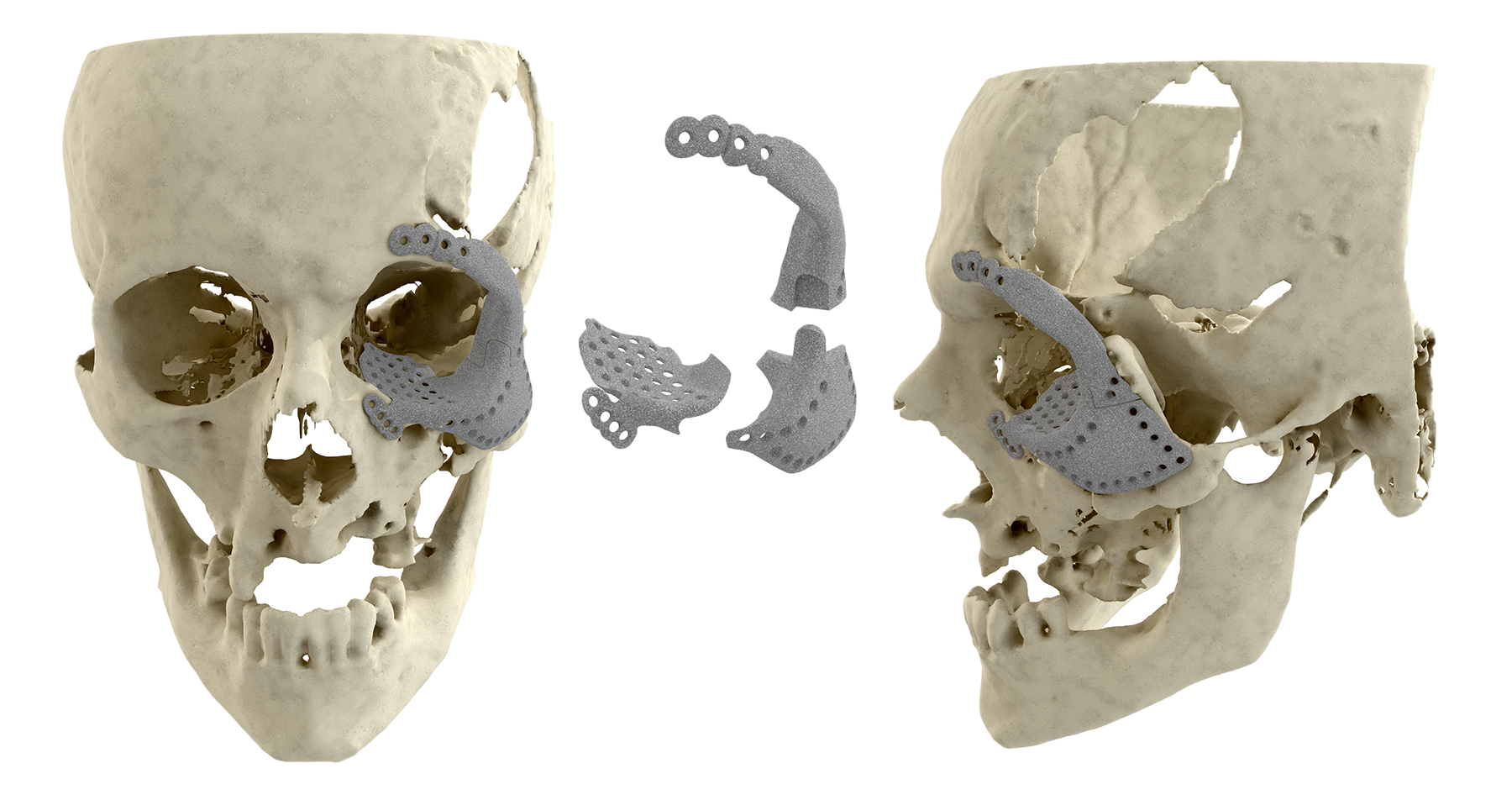 PARTIAL

RECONSTRUCTION

RECONSTRUCTION
Partial mandibular reconstruction following guided anatomical resection.
Anatomical cutting template that makes it possible to replicate pre-surgery virtual planning during surgery.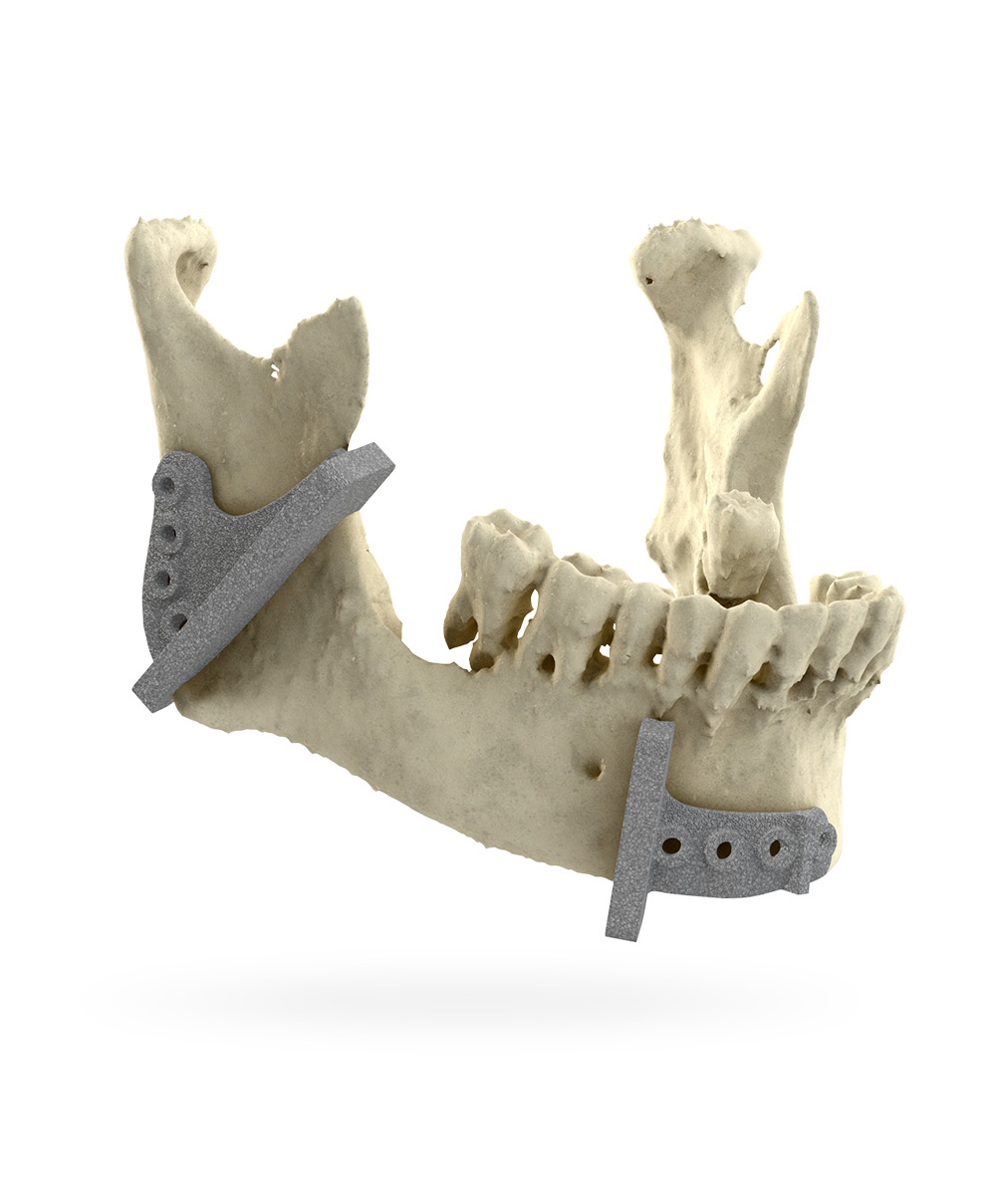 Operational planning: the surgery assesses possible guided osteotomies to carry out using special anatomical guides.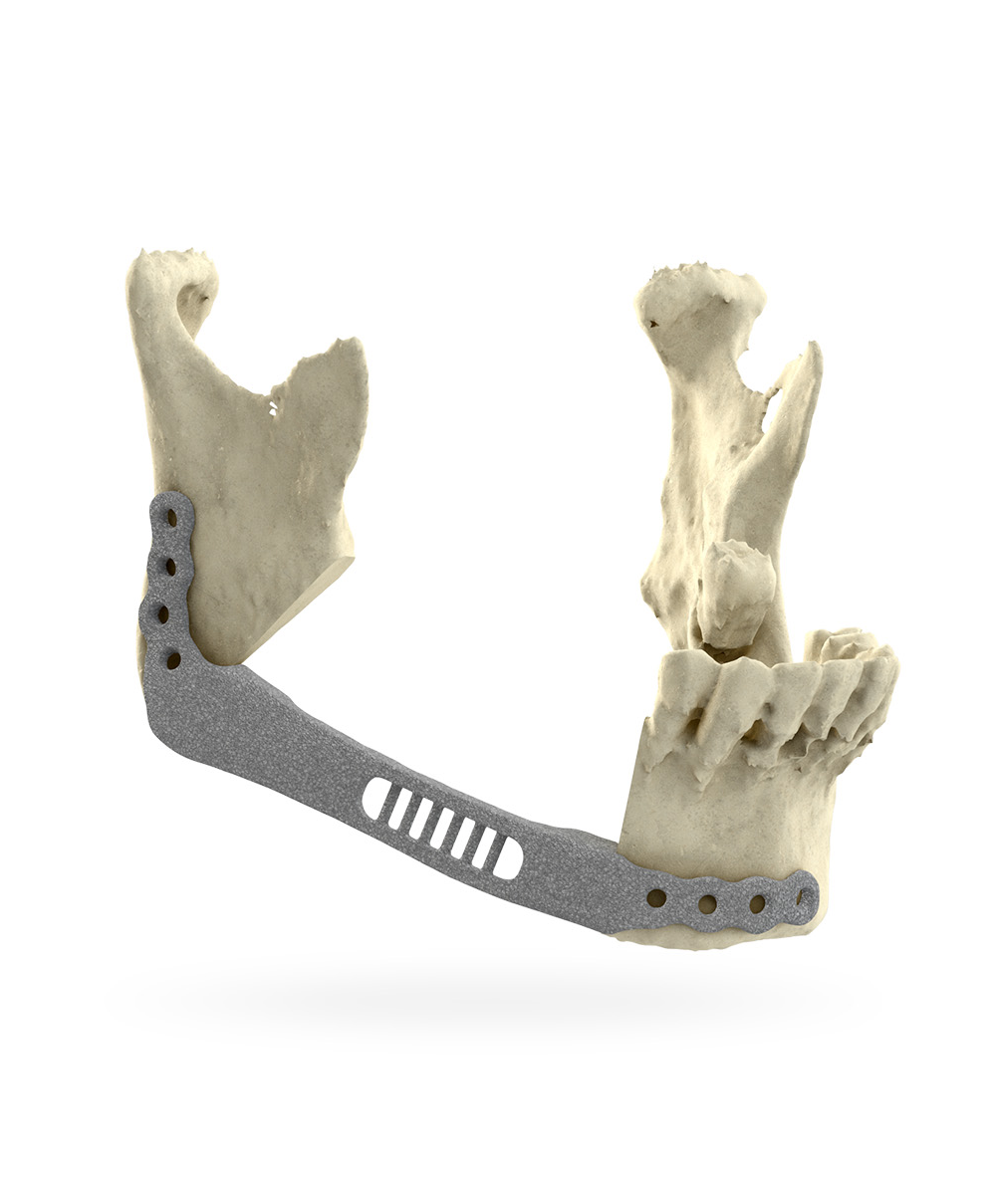 Virtual positioning of the device: assessment of the fixing methods and the preferential directions of insertion.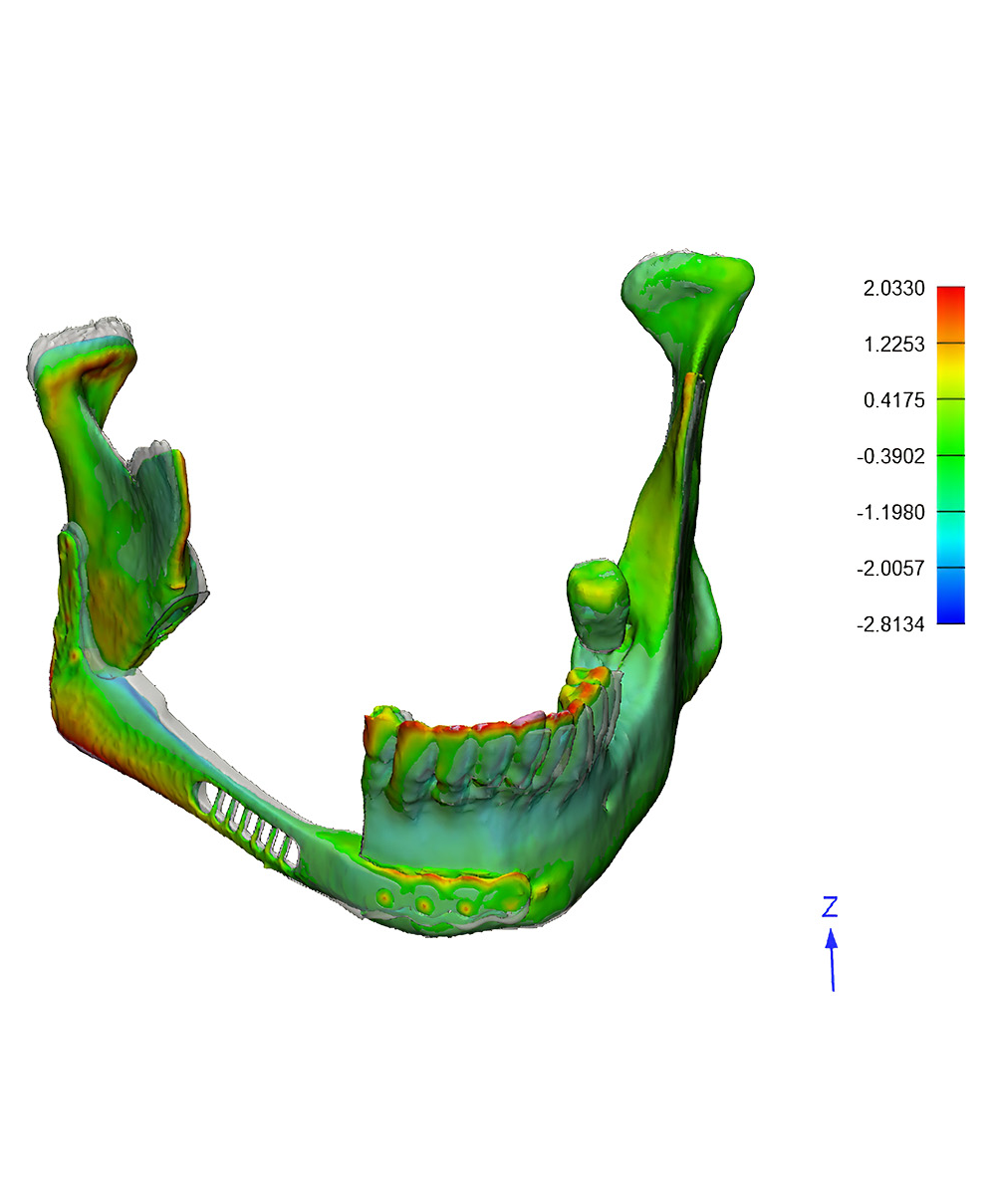 R&D: perfectly overlap between planning and post-surgery CT scans.
RESOURCES AND

DOCUMENTATION
This section contains the technical specifications and commercial documents on the medical devices for cranioplasty.
WOULD YOU LIKE MORE INFO ON MAXILLOFACIAL SURGERY?
CONTATTACI!