ITC CERVICAL

OSTEOINDUCTIVE CAPACITY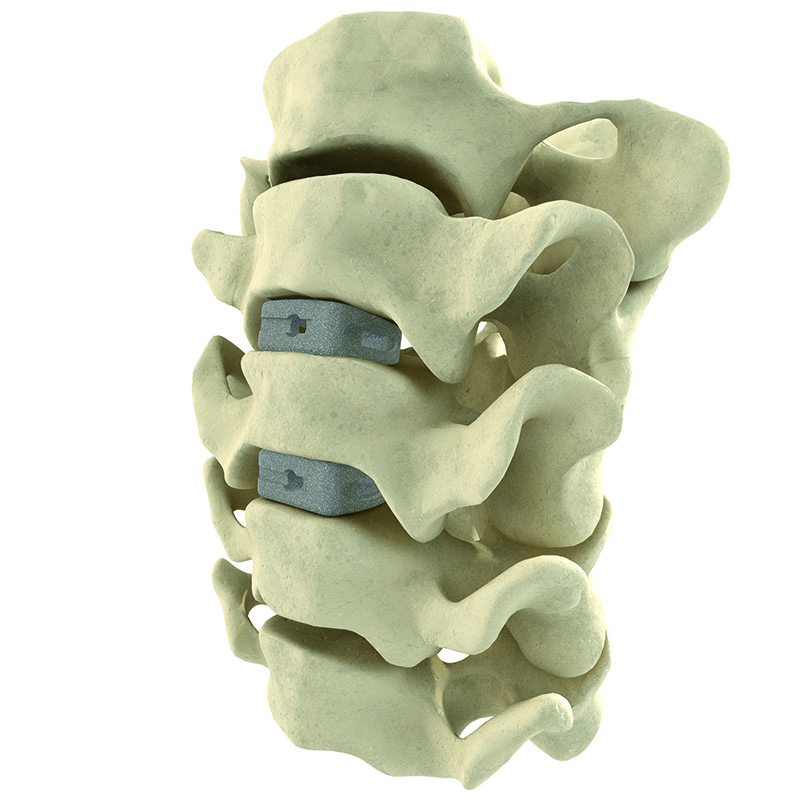 Additive production technology (EBM or Electron-Beam Melting) guarantees increased roughness of the entire device and every element of the elementary cell that constitutes the trabecular structure.
Primary stability is guaranteed by the surface characteristics and anatomical form that create a high grip between the device and the vertebral plate.
Secondary stability is guaranteed by the biological capacity of the device to encourage bone regrowth.
The intrinsic elasticity of the device eliminates stress shielding and reduces the effects of collapse.
TRABECULAR TITANIUM

INDUCTIVE
ITC Cervical is a cervical cage that comes coupled with an inserter tool, consisting of a solid part and a trabecular structure. The lower surface of the device is flat, the upper one has a slight curve so that it can adapt to the upper vertebral plate, guaranteeing correct cervical lordosis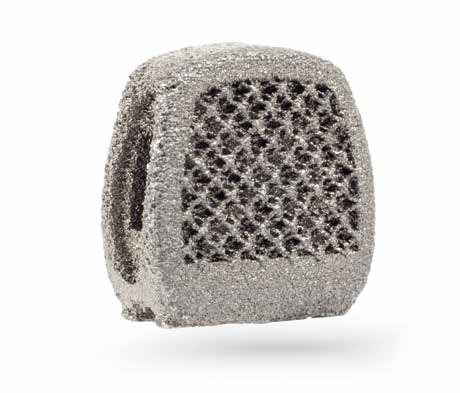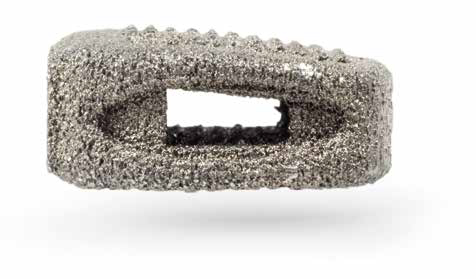 The structure has an oval-shaped side opening, designed for bone graft insertion.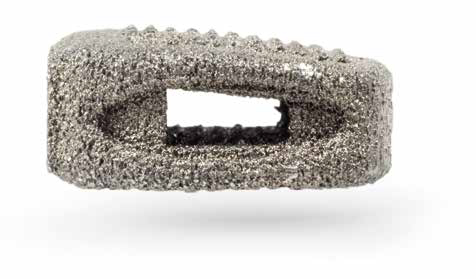 RESOURCES AND DOCUMENTATION
This section contains all the technical specifications and commercial documentation on the ITC Cervical medical device.
WOULD YOU LIKE MORE INFO ON ITC CERVICAL?
CONTACT US!