CRANIOPLASTY

, TECHNICAL EVOLUTION
Our personalized design, along with the use of titanium alloy and our innovative 3D printing technique, confer the device excellent cranio-facial modelling with improved aesthetics, reducing surgical intervention times, the loss of blood and the risk of infection.
ONE-STEP

GUIDED TECHNIQUE
The One-Step procedure makes it possible to remove the pathological portion and reconstruct the cranial voids in a single surgical operation. Craniectomy is defined in accordance with the surgeon during the pre-surgery planning phase.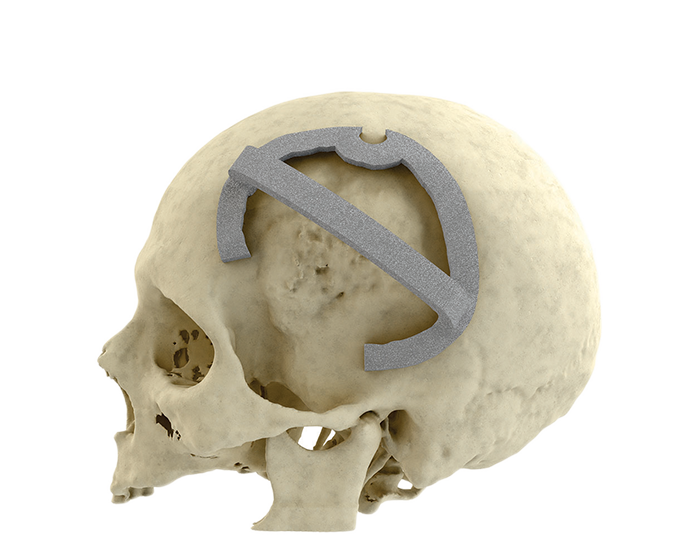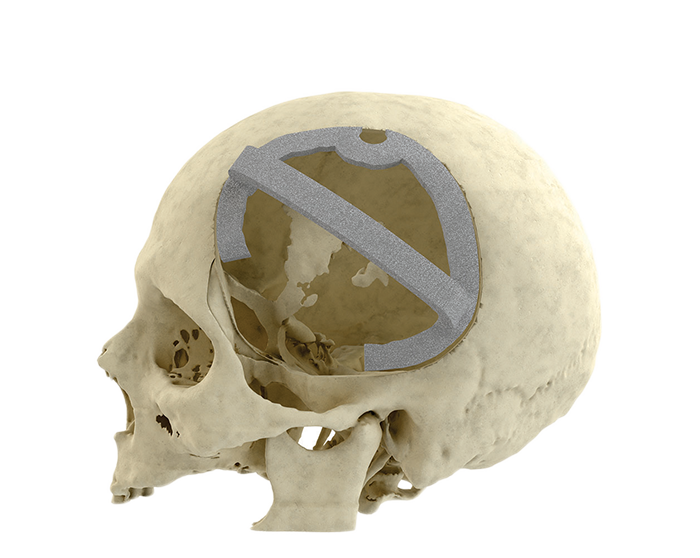 Guided hole for burr hole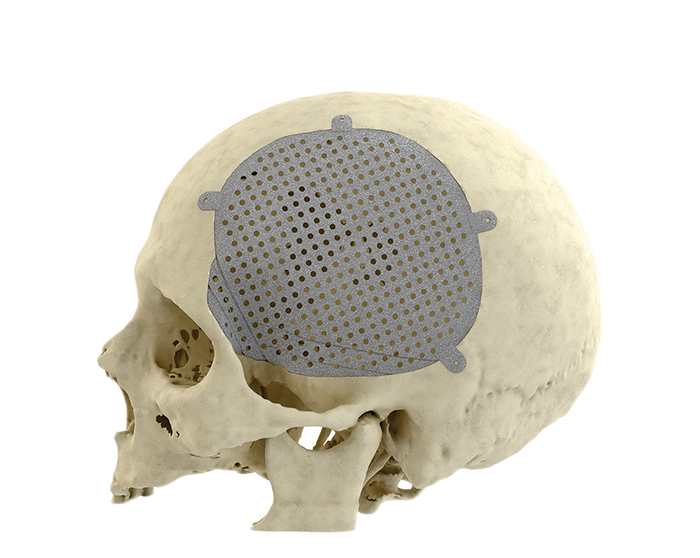 Implant simulation

RESOURCES AND

DOCUMENTATION
This section contains the technical specifications and commercial documents on the medical devices for cranioplasty.
WOULD YOU LIKE MORE INFO ON CRANIOPLASTY?
CONTACT US!